A&K Marketing has excelled in their role in the Iowa/Nebraska region. The hands-on attention and emphasis on value has truly made A&K stand out in a crowded industry. Headed by Rhonda Richardson, A&K is constantly focused on achieving results and getting the most out of our marketing budget.
Chad Fitzgerald, Regional Developer, Iowa/Nebraska Region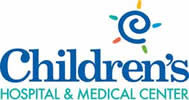 Rhonda has exhibited the highest level of professionalism and expertise. She is a true partner and works diligently to deliver creative solutions, timely service and wise counsel in a proactive environment. . . . Rhonda is an integral part of my marketing team and I trust her to always do what is best for the organization.
Martin W. Beerman, Vice President, Marketing & Community Relations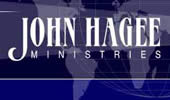 We have done business with Rhonda Richardson of A & K Marketing for six years. She purchased airtime for both our programming and our advertising. She was proficient In accomplishing our goals with her background knowledge in marketing and statistics. She is one I can recommend with complete confidence.
Carol Maniscalco, Director of Media Services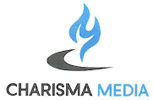 A&K Marketing is made up of consummate professionals who produce materials within a timely manner, deadline and relationally. Additionally, they have proven themselves as an organization that will go the extra mile to ensure client satisfaction.
Woodley Auguste, Vice President of Marketing

It has been a pleasure to work with Rhonda and Lisa with A&K over the last three years. Although our team had a very tight budget to work with, the team at A&K didn't let that deter them from finding opportunities that targeted our audiences strategically. The team treated us with respect and quick follow through as we worked through annual media buy plans and as opportunities presented themselves throughout the year. It is my personal recommendation that A&K be considered by any organization or company looking for a way to maximize small budgets to reach key audiences to move the needle. We've seen great results from the media purchased though A&K.
Emily Poeschl, Director, State Government Relations and Marketing

A&K Marketing handles our media buy in multiple different markets and has done a wonderful job. I would highly recommend their services.
Brian Beadle, Two Men & A Truck (Omaha/Lincoln/Albuquerque/Kansas City/San Antonio/ Santa Fe)